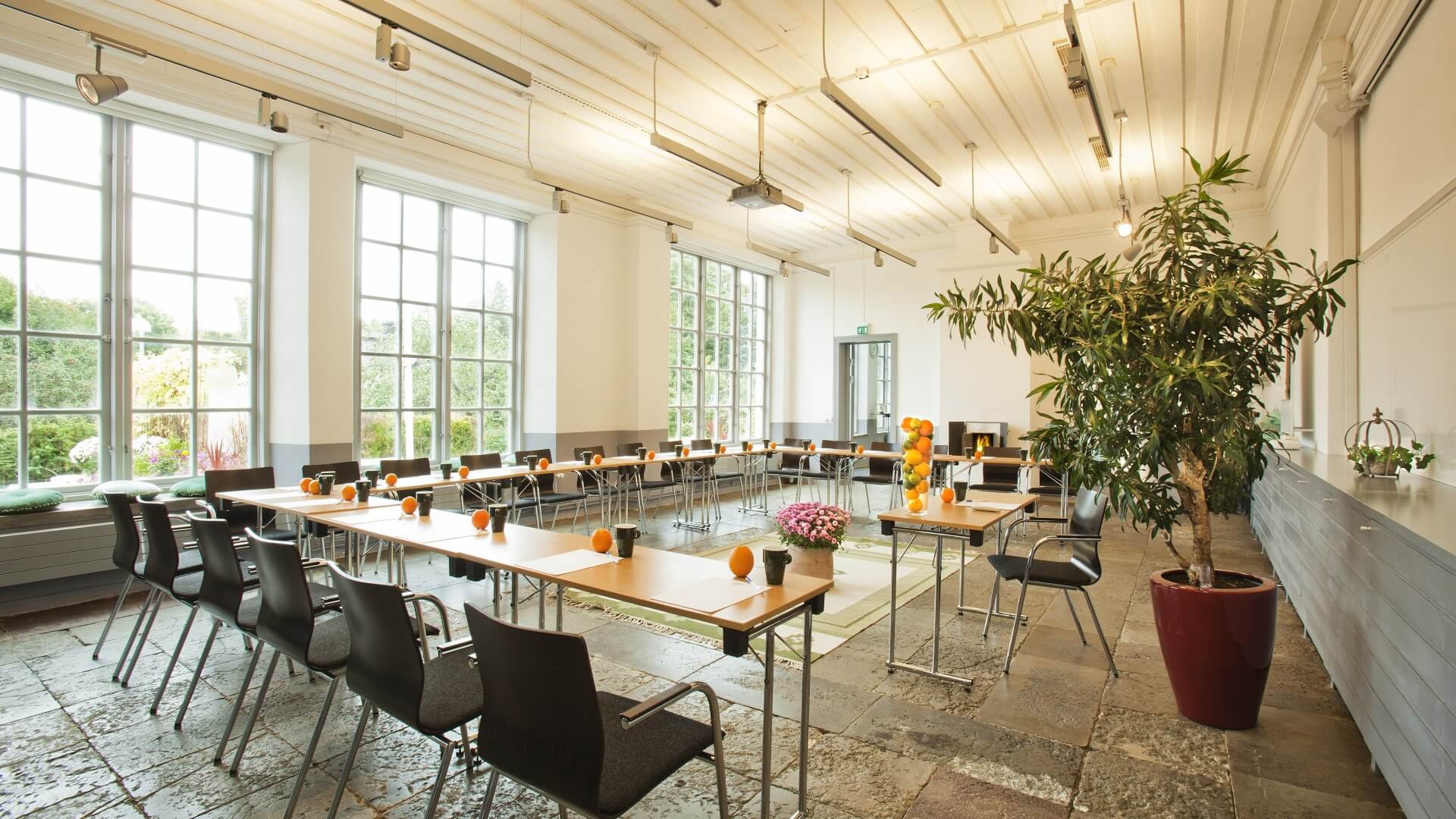 Meeting rooms with historic charm
Effective meeting rooms with modern, and working, technique is the minimum requirement for when you want to book a meeting. We know. But we decided to take it one step further. At Åkeshof Slott you also have a peaceful and tranquil atmosphere; you hear the crackling from the fireplace and a nature preserve just outside the door. Welcome to a more personal meeting experience.
Capacitiy of our meeting rooms
Online booking
Enquiry
Online booking
If you are more then 25 people or have more questions? Please send a enquiry instead.
Enquiry
You can also book your conference online. Try our online booking here.