Meetings at Åkeshofs Slott
Meetings in the green castle
At Åkeshofs Slott time does not stand still, but it moves at a leisurely pace. Close to Stockholm's pulse, but far from its stress and demands. We offer nine meeting rooms in a beautiful castle environment and if you are a big group, you can get the whole castle just for yourselves. There is no trouble finding us, Åkeshofs Slott is located just a few steps away from Åkeshovs subway station. Only 7 minutes from Bromma airport and 15 minutes from Stockholm city. Despite being that close to everything, as soon as you start walking along the path leading to the castle all the stress and demands just seem to float away.
Online booking
Enquiry
Online booking
If you are more then 25 people or have more questions? Please send a enquiry instead.
Enquiry
You can also book your conference online. Try our online booking here.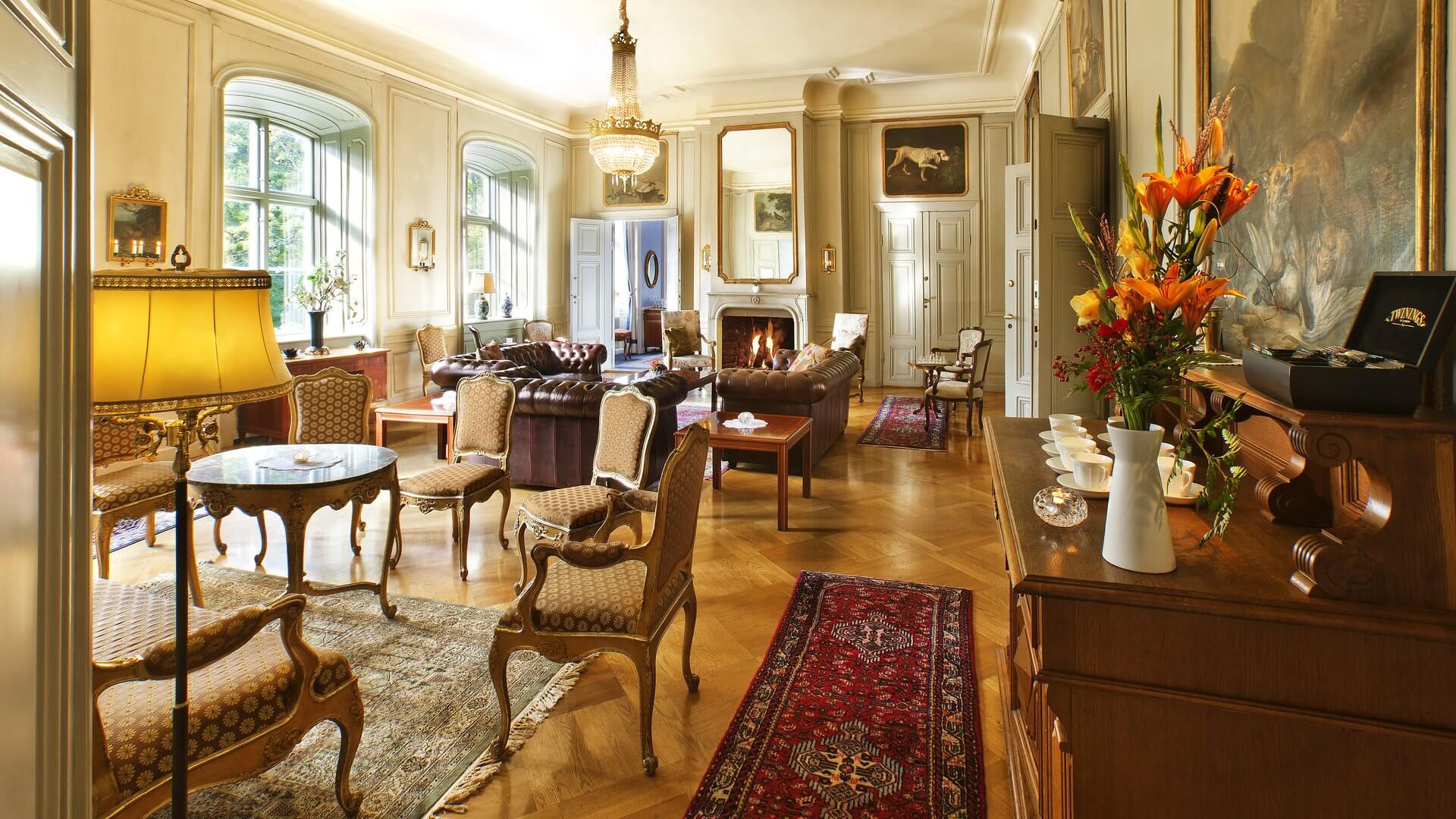 Put a jewel on the crown by reserving an activity for your conference, dinner or function. We can offer you a variety of activities, everything from sauna bath, petanqué to centrepiece making or wine tasting in our wine cellar.
Corporate events and kick-offs
At Åkeshofs Slott you can arrange corporate events, kick-offs and celebrations for up to 70 persons. Are you more than 30 persons the castle will be reserved exclusively for you and we help to put together a food and drinks package according to your preferences and season.